Pad Thai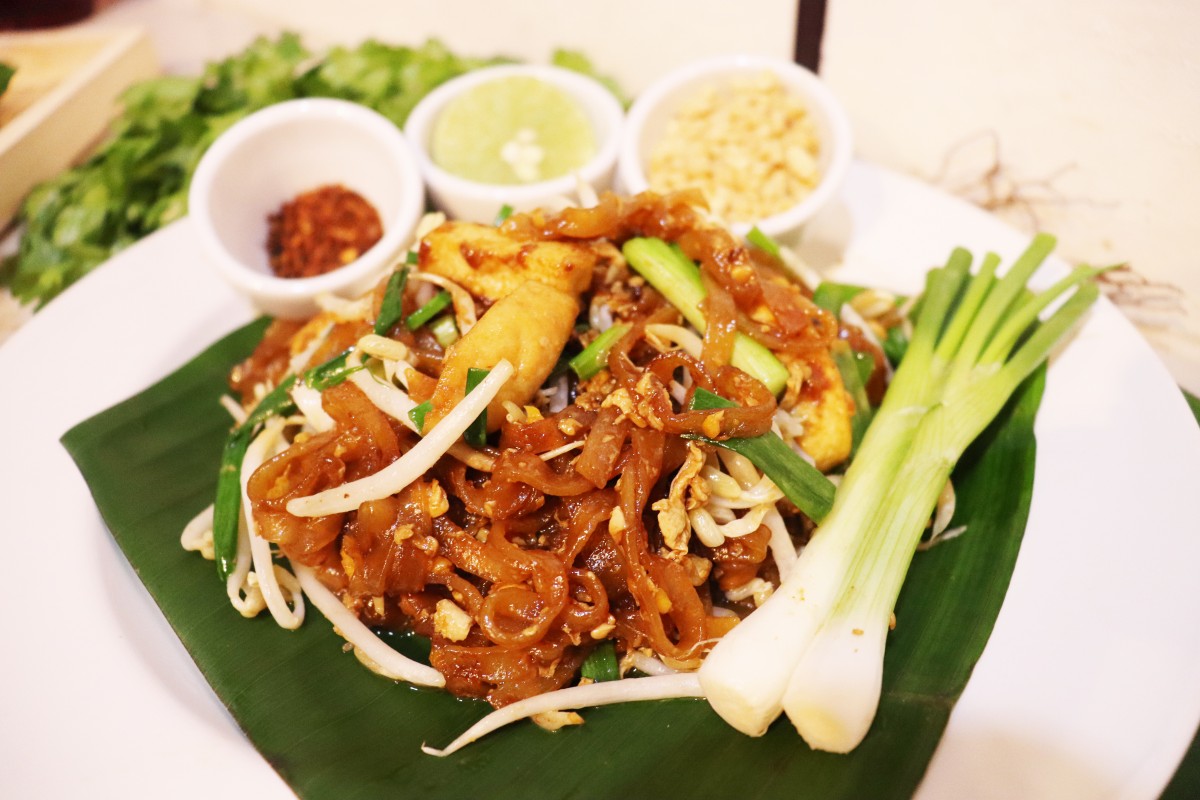 Ingredients
40g pork or chicken
100g rice noodles (medium size)
1 egg
12g spring onion
1/2 cup water
1-2 tbsp vegetable oil
60g beansprouts
2 tbsp vinegar
1.5 tbsp fish sauce
2 tbsp sugar
1 tbsp sweet black soya sauce
1-2 tbsp peanuts
1 lime
Instructions
Add vegetable oil and meat to the pan, stir fry over medium heat until the meat is cooked.
Stir in noodles and water.
When the noodles soften add the soy sauce and then the egg.
Allow the egg to half-cook before stirring so it forms chunks.
Mix in sugar, vinegar and fish sauce to taste. If it's too dry add a little water.
Remove from the heat and sprinkle spring onion and bean sprouts over the top.
Serve with peanut and lime on the side and dry chilli for spiciness.
Back